I ask not only on behalf of these, but also on behalf of those who will believe in me through their word, that they may all be one.

As you, Father, are in me and I am in you, may they also be in us, so that the world may believe that you have sent me.

-- John 17:20-21, NRSV
Ecumenical / Interfaith Headlines
The 2015 Parliame
nt of the World's Religions will take place from October 15 through October 19, 2015 in Salt Lake City. The event includes worship, workshops, plenaries and a women's assembly. Speakers include: Jim Wallis, Eboo Patel, Tavis Smiley, Arun Gandhi, Oscar Arias, and at the Golden Banquet, The Dalai Lama and Karen Armstrong. Scholarship will be awarded to three United Methodist seminary students and three other United Methodist first time participants to cover the registration fee plus a stipend for housing, travel and meals. The application deadline is May 22, 2015.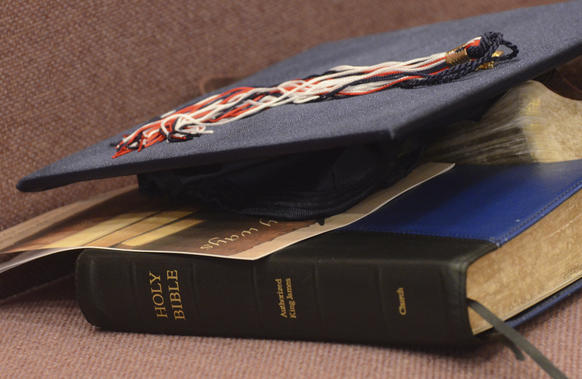 The Office of Christian Unity and Interreligious Relationships of the Council of Bishops has awarded five scholarships to United Methodist seminary students to attend the United Methodist Ecumenical Training Event (UMEIT) on April 20, 2015, in Charlotte, N.C. The scholarship covers the students' registration, travel, and lodging during the event.
Read more...
As an active participant in Churches Uniting in Christ (CUIC) the United Methodist Office of Christian Unity and Interreligious Relationships (OCUIR) recommends United Methodist pastors share in a pulpit exchange with our CUIC partners. The hope is such an exchange will enliven visible unity among the churches and celebrate the journey we are taking together. Such exchanges would be between the following faith communions: The African Methodist Episcopal Church, The African Methodist Episcopal Zion Church, The Christian Church (Disciples of Christ), The Christian Methodist Church, The Episcopal Church, The International Council of Community Churches, The Moravian Church (Northern Province), The Presbyterian Church (USA), The United Church of Christ and The United Methodist Church. The Evangelical Lutheran Church in America is also a partner in mission and dialogue and may be included. CUIC suggests the exchanges take place during the Easter Season (between now and Pentecost on May 24) and between the International Day of Prayer for Peace (September 21) and World Communion Sunday (October 4), remembering any non-United Methodist preacher should be approved in advance by the local District Superintendent.
Click here for suggestions for implementing Churches Uniting in Christ.
By Donald E. Messer*


An Ecumenical Civil Rights Pilgrimage of forty-six laity and clergy, that started at the birthplace of Baptist preacher Martin Luther King, Jr., in Atlanta, and ended at the motel where he was martyred in Memphis, traced not only the struggles of the past but focused on contemporary issues of justice and equality.

Led from March 5 to 9 by retired St. Luke's United Methodist pastor, Rev. M. Kent Millard, and Bob Zehr, both of Indianapolis, the interracial ecumenical group of Presbyterians, Catholics, Quakers, and United Methodist clergy and laity, also included students and faculty of Christian Theological Seminary (a Disciples of Christ seminary), and a seminary student from Garrett-Evangelical Theological Seminary.
Read more...
<< Start
< Prev
1
2
3
4
5
6
7
8
9
10
Next >
End >>
Results 1 - 6 of 83