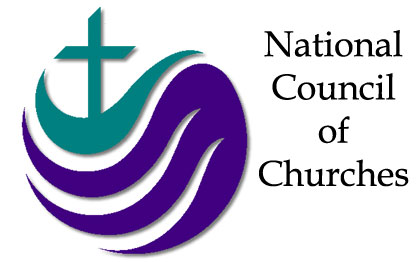 The 2015 Christian Unity Gathering will be held May 7-9, outside of Washington, DC at the Hilton Washington Dulles International Airport. This year's gathering will continue to focus on Mass Incarceration as well as spend significant time examining Interfaith Relations with an emphasis on Peace. In addition, there will be a special service of commemeration for the 100th Anniversary of the Armenian Genocide held at the Washington National Cathedral. This service will include visitors from around the world and from many levels of government as well.
More details about the gathering including schedule can be found on the NCC website at http://www.nationalcouncilofchurches.us/events/CUG2015.php
The United Methodist Church and The Episcopal Church will be holding a joint Holy Eucharist service on the third Sunday after Epiphany, which is January 25, 2015. The Rev. Canon Gina Gilland Campbell will preside over the service at the National Cathedral in Washington, D.C. beginning at 11:15 a.m. (EST). In 2005, the Council of Bishops adopted a covenant relationship of Interim Eucharistic Sharing with The Episcopal Church. A complimentary resolution was approved by the General Convention of The Episcopal Church in June 2006.
The Office of Christian Unity and Interreligious Relationships (OCUIR) of the Council of Bishops is encouraging United Methodists around the world to participate in the annual Week of Prayer for Christian Unity January 18-25, 2015.


"We participate in the Week of Prayer for Christian Unity to remind ourselves that we belong to Christ, and that we are one family in Christ," said Bishop Mary Ann Swenson, ecumenical officer for the council.
Read more...
At least once a year, Christians are reminded of Jesus' prayer for his disciples that "they may be one so that the world may believe" (see John 17.21). Hearts are touched and Christians come together to pray for their unity. Congregations and parishes all over the world exchange preachers or arrange special ecumenical celebrations and prayer services. The event that touches off this special experience is the Week of Prayer for Christian Unity.


Traditionally the week of prayer is celebrated between 18-25 January, between the feasts of St Peter and St Paul. Click here for worship and background material for the Week of Prayer for Christian Unity 2015.
<< Start
< Prev
1
2
3
4
5
6
7
8
9
10
Next >
End >>
Results 13 - 18 of 85