For over 50 years, the National Workshop on Christian Unity has been gathering each year at a different city throughout the United States to bring together all those involved in the work of Christian Unity, welcoming delegates of church judicatories and ecumenists from all churches who share one faith, one baptism in Jesus Christ. We discover that there is so much more that we share than the focus on differences which has kept us separated far too long.

The National Workshop on Christian Unity is the only national gathering of its kind in the world, intending to equip those given the responsibility of seeking unity with ongoing formation with excellent plenaries and seminars, opportunities throughout the week to join together in prayer, and provide a context for fellowship from which friendships can develop, friendships that are the starting place and cornerstone of any work of unity in the Body of Christ. In addition to the viagra jelly uk workshps will be the United Methodist Ecumenical and Interreligious Training (UMEIT). UMEIT is a networking opportunity for United Methodists to learn best practices from ecumenical leaders working across the church. Please choose the UMEIT network when registering for the National Workshop.
Read more...
By Sarah McKinney


"A glimpse of heaven!" is how Rev. Olaf van de Klashorst's described the ecumenical gathering on Sunday, January 25, 2015. Three churches within 4 miles of each other gathered to praise God together.


Pastor Olaf serves Mount Bethel Evangelical Covenant Church on Highway 65 in Rockingham County, North Carolina. Mount Bethel hosted a celebration for the Week of Prayer for Christian Unity. Also participating was Glencoe United Methodist Church served by the Rev. Dr. Edward McKinney and Liberty Wesleyan Church served by the Rev. Danny Janes.
Read more...
The week of Christian Unity became real in tangible and spiritual ways on January 25, 2015 at the National Cathedral in Washington D.C. when Christ set the banquet table and cheap female viagra research the Rev. Canon Gina Campbell served Communion to the people of God in both the United Methodist and Episcopal churches.


Her actions in the sanctuary were hailed by leaders of both denominations as "historic" as she brought the Interim Eucharistic Sharing Agreement to life in a way that "significantly deepens the expression and practice of Christian unity," said Bishop Marcus Matthews of the Baltimore-Washington Conference of The United Methodist Church. (Read more ... )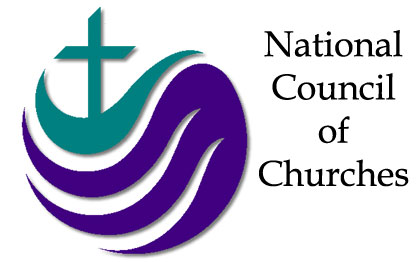 The 2015 Christian Unity Gathering will be held May 7-9, outside of Washington, DC at the Hilton Washington Dulles International Airport. This year's gathering will continue to focus on Mass Incarceration as well as spend significant time examining Interfaith Relations with an emphasis on Peace. In addition, there will be a special service of commemeration for the 100th Anniversary of the Armenian Genocide held at the Washington National Cathedral. This service will include visitors from around the world and from many levels of government as well.
More details about the gathering including schedule can be found on the damianiydalleva.com.ar NCC website at http://www.nationalcouncilofchurches.us/events/CUG2015.php
<< Start
< Prev
1
2
3
4
5
6
7
8
9
10
Next >
End >>
Results 25 - 30 of 69